Aberdeen Station has received new LED handrail lighting, installed by LTP Integration.
The Grade A listed railway station, which is over 150 years old, has undergone an £8million redevelopment by ScotRail, who manage the venue as the national train operating company of Scotland.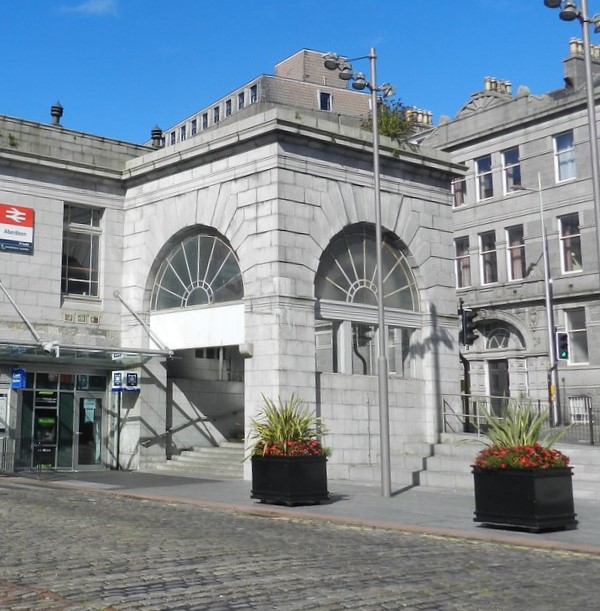 The station is the third busiest in Scotland after the major cities of Edinburgh and Glasgow.
It was originally opened in 1867 as Aberdeen Joint, replacing Aberdeen Guild Street and Aberdeen Waterloo.
Aberdeen Joint was rebuilt between 1913-1916, prior to its renaming in 1952.
The station underwent a major refurbishment in 2007-2008, alongside the bus station, as part of the wider Union Square development.
This saw the original sandstone building become the gateway to a brand-new shopping and entertainment complex.
Alongside this, a new granite building was constructed to house the station's management offices and a travel centre.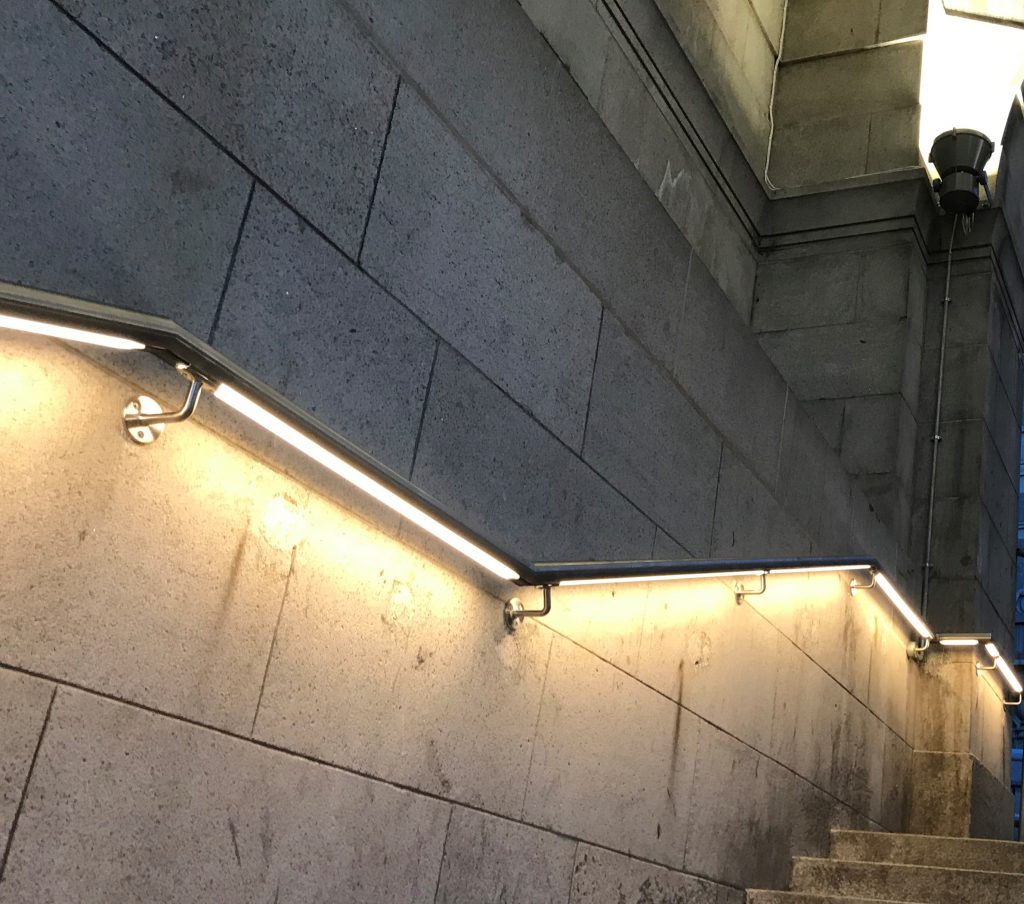 As part of the latest refurbishment, the original portico entrance from Guild Street has been enhanced, improving its connection with Union Square and the wider Aberdeen city centre.
The project has seen ScotRail partner with Aberdeen City Council, architects Austin-Smith:Lord, Morrison Construction, Network Rail, and the Railway Heritage Trust.
Solid granite treads in the refurbished entrance have been delicately removed and adapted before being reused within the new stairs.
Working alongside our long-term handrail partners and fabricators METALtech uk, who were responsible for replacing the original handrail, LTP Integration has successfully installed continuous LED lighting to improve safety for pedestrians using the stairs.

The new handrail lighting also complements the lighting that bathes the ceiling in a warming and welcoming tone.
The LED linear 483 product is manufactured in the United Kingdom. It is IP67 and IK10 certified, and available in a range of colour temperatures with clear and diffused lens options.
---
"This is a wonderful opportunity to restore an important building, which is part of the heritage of Aberdeen, for future generations."

— Kirsty Devlin, Head of Projects & PMO at ScotRail
---
Contact us for further details on this product and our handrail lighting solutions.